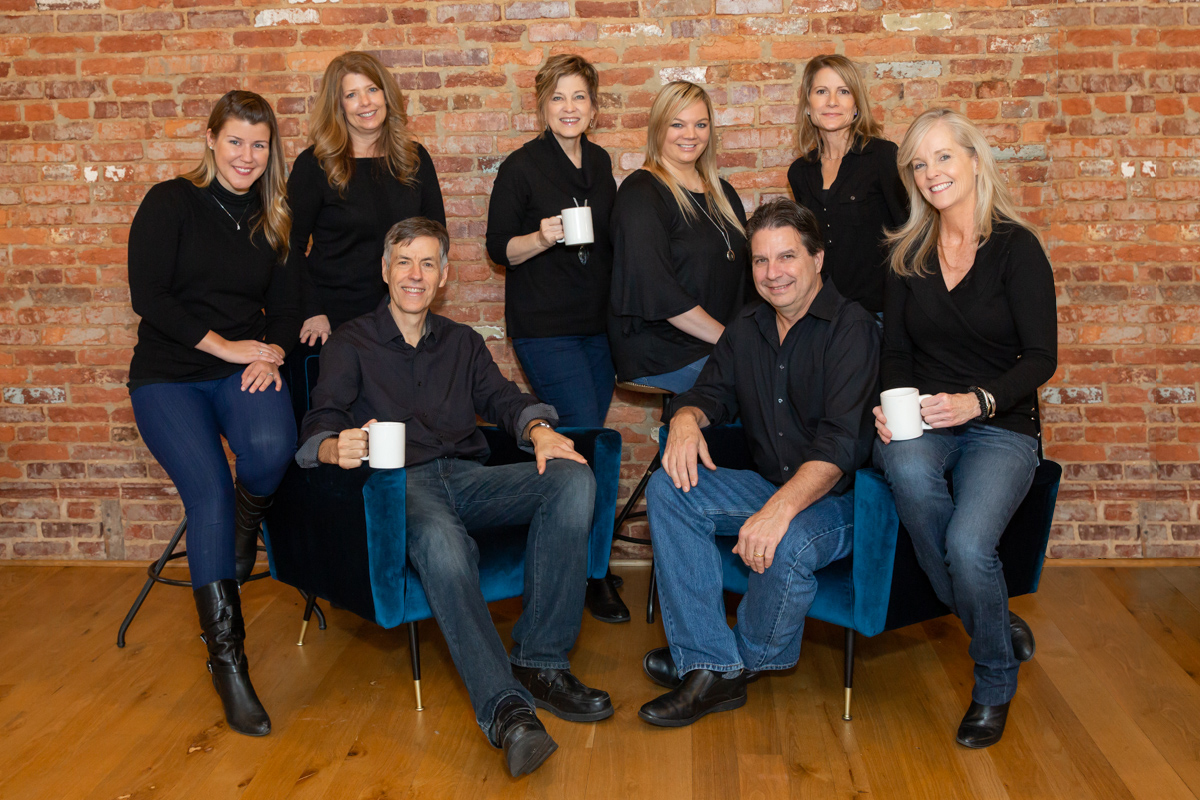 A UNIQUE OPPORTUNITY

At Welcome Home Realty Group we are boutique by design. This allows us to customize our services for each client and every transaction. Our full-service brokerage offers everything from in-house marketing to transaction and client management tools. We hold ourselves to the highest standards and empower our agents and their clients from start to finish.


As a brokerage, we focus on collaboration instead of competition in the workplace. Our agents excel by sharing their knowledge and areas of expertise with each other, helping to further the entire brokerage. In addition, our broker is dedicated to the continued training and education of our entire company, keeping everyone informed of new real estate laws and regulations.


Lastly, we don't consider our work to be work. We truly enjoy our roles as real estate experts and our entire brokerage is like family. We attend fundraisers together, give back to our community, and our client appreciation events are great fun for clients and agents alike. Join our family and Welcome Home!

Testimonials
" Had a wonderful time house hunting with Kat. She knew the area and was very professional. She was quick to respond to calls and texts and knew every step of the process. We didn't know the area and used her recommendations for lender, home inspector, etc. They were all great and easy to work with. Kat was recommended to us by two other coworkers who also had good experiences. We will likely also go through Kat to sell the house in a few years. "
- Jason
" We are so glad that we chose Terry to represent us. From our first meeting, she put us at ease with her warm personality. We were impressed with how she listened to us and let us set the pace. She was excellent at emphasizing the strong points of our home and helped sell it very quickly. Terry was very communicative during the entire process and answered our many questions along the way. She followed through to the closing and helped resolve a potentially hairy last-minute issue with the buyer. She was a pleasure to work with from start to finish. "
- Darnestown Couple
" Terry is a great communicator, wise, composed, and judicious. She understood us well and every course of action she suggested was in step with our priorities. She always put our interests above what would have been convenient or expeditious. She priced our house $25,000 above I imagined we would get for it, and the house sold for that price within 4 days. "
- Peter
" We couldn't have asked for a better experience in working with Terry Lascola's team, primarily our agent Kat Royer. We would not have the new home we just purchased without the immediate response from Kat. She was able to show us the property within a few hours of our request, submit an offer immediately and guide us on final steps to get the acceptance. Buying a home can be stressful, but Kat made it enjoyable. This team is on top of their game and if you're looking for the professionals, this is the team you need! "
- Lisa
" Thank you! I don't think I can say that enough for you to fully comprehend how grateful I am to you, your team and all of your recommendations. As a first time home buyer with no family in the state, she was my second pair of eyes, somebody who let me bounce ideas/concerns off. She had a pair of hawk eyes and could spot the good, the bad, and the ugly! She was able to answer my questions and concerns and put me at ease! She even spoke with my father and answered his questions, since he couldn't physically be here and help me out. I was using a VA home loan and she was knowledgable on the process and extra steps I would have to take. She could point out things that 'might be an issue' with a VA home inspection. I always felt like she was on my team and wanted the best for me. The best house at the best price. Even after I closed on my very own home, she was still available for questions or recommendations. She is amazing and if you want somebody that will go above, beyond, and to the moon, Kat is the woman! Again thank you for everything you did (and most likely will do). "
- Heather
" Laura Kate was my realtor for the sale of my recent townhome in Frederick. When meeting someone new let alone entrusting the sale of your home to them, anxiety is all around, but Laura Kate educated and supported me through the process. Her knowledge of the value of my home, of being honest during our conversations and keeping me informed of perspective buyers was excellent. Laura Kate created the best atmosphere for showing my home and made sure I was informed of the total home selling procedure. She especially helped with all of the paperwork I needed to understand in closing. My home had a contract in the first week which I did except. Thank you so much. "
- Peggy
" Jerry was great to work with. He not only helped me prepare my house for sale but was with me through the entire process. We successfully got about $10K more than we originally thought was possible, and I truly appreciate all he did, from start to sell date. "
- Val
" My family and I recently needed to find a place to rent. With two dogs, one of whom is large, the process wasn't easy, and we were turned away from many places because of our dogs. Our agent, Roger Franks, didn't give up on us, though, and he worked diligently to find us a place as it came down to the wire. He happily showed us homes whenever we asked, many of them with hardly any notice. Best of all, he prayed with and for us which I believe played a strong part in us finally being approved to rent a place that's perfect for us and our beloved pups. We couldn't have asked for a better realtor to help us through the whole process. Roger will work hard for you but more importantly, he will care, and you can't always find that in today's busy and cut-throat market. We're so thankful to him for helping us find our perfect home! "
- Matt
" The Welcome Home Realty Group is a pleasure to work with--and they know Middletown real estate. Terry gave us invaluable advice when we wanted to sell our 100-year-old house--useful info we didn't get from any of the other realtors we interviewed. We followed her recommendations and had a contract on our house in 4 days for full asking price. She knows what she's doing. "
- Tracey
" Our experience with Roger was genuinely excellent and positive, Roger never give up on us and tried his best to fiend us the home we needed, he was always on the lookout and never give up, hi was super understanding, kind and generous to our family and we are very grateful. "
- Val and Karina
" Roger was so great in helping my mother purchase her condo. Roger was knowledgeable and was able to answer every question we had. He kept us up to date with every detail throughout the process. Since my mother is new to the area and a very nervous driver, Roger went above and beyond to help her. He personally drove my mother to her home inspection, walk-through, settlement and more. Although there were some unforeseen issues on the sellers end, Roger helped ease our stress and keep things running smoothly. Roger was not only our realtor but he has also become a friend. We highly recommend Roger to anyone! "
- Marie
" Terry and her team had keen insight and recommendations for home updates and staging to prepare our home to sell as quickly as possible. Her advice and guidance was invaluable. "
- Happy Home Seller
" Terry and her team were great. From months before listing, she was able to create a plan to improve "showability". She watched the market and was able to make adjustments as the process moved along, staying very involved. After final negotiations, Terry and Lori helped guide us to a successful conclusion. Terry is knowledgeable, skilled and a nice person! Highly recommended. "
- Andy
" We worked with Laura Kate for a year, trying to find our new home. Her dedication, patience, and knowledge couldn't be beat!!! We are so grateful to her for all of her help!! If you are looking for someone that you can trust, who will have your best interest in mind, look no further than Laura Kate and Welcome Home Realty Group!! "
- Valentina
" Terry and her team were helpful and responsive thru the entire sales process. They guided us with staging our home and came prepared with staging items from their inventory Terry negotiated a fantastic deal on our home! We have recommended Terry to our daughter, and she is now using Terry as a buyers agent. Terry is professional and personable and will work diligently with her team until your house is sold! "
- Carol
Previous
Next