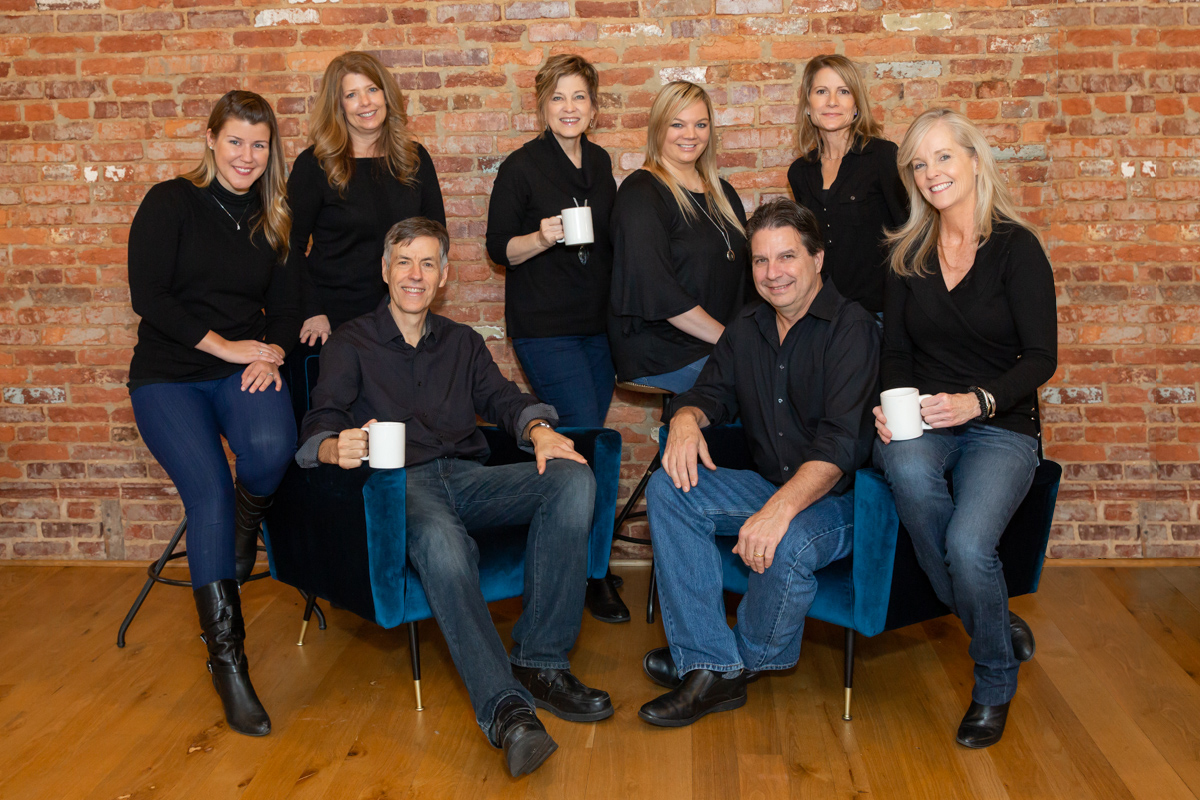 A UNIQUE OPPORTUNITY

At Welcome Home Realty Group we are boutique by design. This allows us to customize our services for each client and every transaction. Our full-service brokerage offers everything from in-house marketing to transaction and client management tools. We hold ourselves to the highest standards and empower our agents and their clients from start to finish.


As a brokerage, we focus on collaboration instead of competition in the workplace. Our agents excel by sharing their knowledge and areas of expertise with each other, helping to further the entire brokerage. In addition, our broker is dedicated to the continued training and education of our entire company, keeping everyone informed of new real estate laws and regulations.


Lastly, we don't consider our work to be work. We truly enjoy our roles as real estate experts and our entire brokerage is like family. We attend fundraisers together, give back to our community, and our client appreciation events are great fun for clients and agents alike. Join our family and Welcome Home!

Testimonials
" Kat Royer is awesome to work with. She is very responsive and attentive with emailing and making sure everything stays within your timeline. My fiancé and I were first time home buyers and she made it a goal to make sure we did not buy a lemon of a house. She guided us through the whole experience flawlessly and was knowledgeable when it came to spotting any potential issues the house may have such as repairs, structural issues, etc. Overall, great experience and I would definitely recommend her to anyone looking to have a smooth house buying experience "
- Liz
" Jerry Bish is wonderful to work with! He and the rest of the Welcome Home Realty Group did an amazing job staying on top of every detail to keep me informed when I sold my house. They all worked together as a professional, friendly, cohesive team to make the selling experience as pleasant as it could be. Jerry also helped me find the perfect rental house to live in until I'm ready to purchase my next home, dealing with the rental agents to quickly arrange a number of viewing appointments and pursue lease arrangements on my behalf. I look forward to working with him next year when I return to the home-buying market! Thanks Jerry! "
- Becky
" Terry LaScola is a terrific agent that helped our family sell the beautiful home we lived in for 20 years. She allowed widespread visibility through a professional marketing strategy. She understands the real estate climate very well. Personally, Terry is a hard worker and a caring, sensitive individual that wants the best for you with the least impact on your daily life. We couldn't have sold our home without her. She has our highest endorsement without any reservations. "
- Peter
" Terry is a great communicator, wise, composed, and judicious. She understood us well and every course of action she suggested was in step with our priorities. She always put our interests above what would have been convenient or expeditious. She priced our house $25,000 above I imagined we would get for it, and the house sold for that price within 4 days. "
- Peter
" Kat -Words cannot begin to express our gratitude for your help, support, reassurance, and friendship along this (long,trying and rewarding!) journey. We wouldn't have been able to do it without you, and cannot imagine having done it with anyone else. "
- Robin and Angela
" My husband and I were first time home buyers, and just like most first time home buyers we were very overwhelmed and didn't quite know where to begin. We were living in Baltimore at the time and instantly fell in love with Frederick but we were still very unfamiliar with the area. We researched several realtors and decided with the help of so many great reviews to go with Welcome Home Realty and had the pleasure to work with Laura Kate Perez. The entire process wasn't as painful as we had conjured up in our minds, mainly because Laura Kate was very attentive and organized. She provided us with a binder with plenty of educational materials regarding the home buying process and even new builds. With much deliberation, we decided to go with a new build in the Landsdale community. Laura Kate was able to negotiate with the builder and provided us with a great deal we wouldn't have been able to do ourselves. She even accompanied us to the warehouse where we were able to customize our new build. She provided us with great insight into what would be more important for resale value but more importantly, she was there to provide support during such a monumental time in our lives. She continued to keep in contact with us throughout the entire building process and even came with us for the final walkthrough! She really made this process super easy for us and was extremely personable and welcoming. I couldn't imagine using any other realty group or realtor! "
- Alicia
" My husband and I worked with Jennifer Burns, who was absolutely fantastic. We initially met Jennifer when we were starting the process of buying a single family house. We were so impressed by her knowledge, experience and great advice that when it was time to sell our townhouse, we decided to have her be the listing agent. Thanks to her valuable advice and expertise, we sold out townhouse in 5 days. We highly recommend Jennifer Burns and are very greatly for the work she did on our behalf. "
- Aida and Mike
" We had a great experience buying our first home with Welcome Home Realty Group. Kat Royer helped us through every step of the process so we felt comfortable everything. We were new to Frederick and she helped us find great listings to view and set up super productive days of shopping. We knew nothing about the home buying process and she made it easy for us. We found and closed on the perfect home on a short time frame and we couldn't be happier. I would recommend Kat and Welcome Home Realty Group to anyone looking to buy a home! "
- Jill
" Kat was a consummate professional during the buying process, and she was there for us every step of the way. Kat was always just a phone call away, and she made special accommodations for us when our children wanted to pick their rooms before we settled on the new house. Kat was so awesome that I enlisted her to sell my former residence! "
- FayeAnn
" The Welcome Home Realty Group is a pleasure to work with--and they know Middletown real estate. Terry gave us invaluable advice when we wanted to sell our 100-year-old house--useful info we didn't get from any of the other realtors we interviewed. We followed her recommendations and had a contract on our house in 4 days for full asking price. She knows what she's doing. "
- Tracey
" Terry helped me sell my house and I can't say enough about her awesome expertise and help. She held my hand through the whole process from hiring contractors to do the work needed on my house to finding buyers at the price that I wanted. I highly recommend her to anyone buying or selling a house! "
- Judy
" We are so glad that we chose Terry to represent us. From our first meeting, she put us at ease with her warm personality. We were impressed with how she listened to us and let us set the pace. She was excellent at emphasizing the strong points of our home and helped sell it very quickly. Terry was very communicative during the entire process and answered our many questions along the way. She followed through to the closing and helped resolve a potentially hairy last-minute issue with the buyer. She was a pleasure to work with from start to finish. "
- Darnestown Couple
" It was a pleasure working with Terry and her team. "
- Brandi
" Terry and her entire team did a fantastic job. When I first sat down with Terry, I was confident that I chose the best agent available. That confidence never wavered through the entire selling process. We had some unexpected circumstances come up while going through the FHA inspection process but Terry was there every step of the way providing counseling, vendor contacts, support, and never-ending patience with the buyers agent. I will be purchasing a new home in a year and I already know who I am going to contact. "
- Scott and Becky
" Terry consistently went above and beyond in serving us to get our house sold. From the time we listed with her to the day we had an offer was exactly 36 Days. She consistently represented us well and met every need in regard to the sale of our home. Outstanding!! "
- Ginger and Carl
Previous
Next