Spring Cleaning And Ridding Your Unwanted Stuff
The SPRING weather is here to stay it seems! YES! Probably one of my favorite times of the year is watching all of the pretty flowers and greenery come back into focus after a blustery winter. And I'm looking at it all through my dirty windows...someone just has to wash them (nudge to the husband should he be reading this).
Seasonal cleanings are a must for my household. It's time to focus on the garden, the grass and flower beds. As much as I like to focus on my home's exterior this time of year, I also like to spend those rainy Spring days inside doing a little purging and re-organizing.
Big questions to ask yourself while in the process:
1) When is the last time I saw this item?
2) When is the last time I used (wore) this item?
3) Has it served its purpose (like how old and dingy does it really need to be before you call it unusable?)
4) Do I have a plan to use this item in the next year?
If you answered these questions to a point where you feel the item has no life for you anymore, it's time to purge. Thank the item for it's service - that usually helps me feel better about the whole process.
Consider condition and think about donating! There are so many great donations spots here in Frederick County!
- Goodwill Donation Center (101 Willowdale Drive): Great for donating almost anything.
- Salvation Army Donation Center (902N East St): Again, almost anything can be donated here.
- The Frederick Rescue Mission (419 W Sout St): Best for Backpacks, blankets, food, hygiene products (unused), paper products
- Habitat for Humanity ReStore (917 N East St): they can pick up items too! Great for Furniture, old windows, shutters, wood, shelving, home goods, building materials.
Get to it! Soon it will be Summer vacations, melting heat and BBQ's!
Happy Spring - Cleaning!
Written by Kat Royer, Welcome Home Realty Group 5/7/18
Photo credit: https://www.housebeautiful.com/uk/lifestyle/cleaning/tips/a1367/spring-cleaning-jobs-tips-for-home/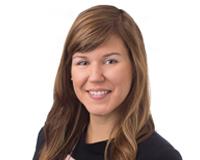 Author:
Kat Royer
Phone:
202-380-8413
Dated:
May 7th 2018
Views:
194
About Kat: Kat Royer is a graduate of Virginia Tech with a Bachelor's degree in Hospitality and Tourism Manag...