HOME ENERGY AUDIT
I had clients recently that took very good care of their home. It was immaculate inside but more importantly they took great care of the routine maintenance of their home. They were always looking for ways to enhance their home whether it was the windows, the grounds or just making the home more energy efficient. One day they stumbled on a website which does home energy audits. It was on this website they found how to make their home more energy efficient without spending money.
An Energy Auditor will evaluate your home for improvements that can make it more comfortable and more energy efficient. The quick home energy check is paid for through the EmPower Maryland ACT and is no cost at the time of the appointment.
The energy auditor will review all of the rebate programs currently available through Potomac Edison as well as other energy companies for making your home more efficient. These include HVAC, Lighting, Insulation, Air and Duct Sealing, and Appliance rebates.
A Home Energy Audit typically costs $400; however, all of the major Maryland Electric Utility providers (Potomac Edison, PEPCO, and BGE) are currently subsidizing $300 of the cost. So, right now, a Home Energy Audit costs only $100 at the time of the inspection!
Currently, all of the Maryland Electric Utilities are offering rebates for homeowners to upgrade the efficiency of their homes by implementing improvements including insulation, air sealing, spray foam, AEROSEAL duct sealing and HVAC upgrades. These energy rebates are made possible by Maryland's Home Performance with ENERGY STAR program that was instituted as part of the EmPower Maryland Initiative. Below you can find a list of eligible projects and eligibility requirements for taking advantage of the available rebates.
These are typical services that are available for the rebates.

Insulation/Air Sealing

Duct Sealing

HVAC Replacements
With a program like this out there, why wouldn't you as a homeowner want to take advantage of it. Get your energy audit done today! It could save you thousands down the road.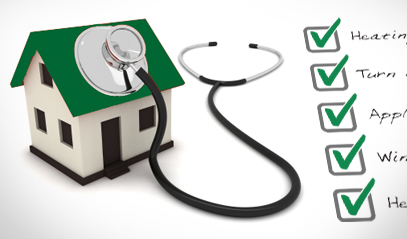 Author:
Jennifer Burns
Phone:
301-676-3600
Dated:
May 3rd 2018
Views:
104
About Jennifer: Jennifer was born and raised in Maryland and for the last 21 years has resided in Middletown, MD. Up...