How To Prepare For An Open House
I should start this post out with a "Yay!" So you decided it is time to sell and you have officially listed your house! I know that just the process of getting your house on the market took a lot of decision making and hard work staging, cleaning and mentally preparing!

Now it is your agent's job to turn up the heat on your listing but we still need your help! Marketing is essential! Online advertising is dominating the way agents are marketing. It is imperative that you have an agent who puts their dollars into getting you the best photos online - and hopefully also getting your listing at the top of the list of as many consumer search sites as possible - but that is another subject all together and I diverge from my subject line...
Open Houses are a great marketing tool to help get your home noticed especially when it hits the market and if there are any changes in your listing. I love showing off one of my listings because, undoubtedly, I would do a better job if pointing out the pros of a house I have already seen having better knowledge of what my sellers have done to update the house etc. That said, sometimes they are very slow - but the buzz of an open house at the right times during your listing can help encourage serious buyers to buy!
Here are my thoughts on what makes an open house successful:
- Have an open house within the first 10 days if listing. It creates more buzz as a new listing. It also creates a sense of urgency for serious buyers to get their foot in the door with their agent before that open house.
- Timing is everything. Give your agent at least 3-4 days to fully market your open house for the best traction online.
- Mother Nature can be fickle, but sunshine is always best. We try not to cancel any open that is advertised because the serious folks do tend to still come out - but don't expect as big of a turnout on those rainy days.
- Make sure no other major events or holidays are the same weekend. With Fall right around the corner, football Sundays are something to avoid if possible.
- Do not insist on having an open house every weekend or really more than once per month. Too many open houses will likely bring more lookey lou's rather than the serious buyers.
- Ensure your home is "show ready"! An open house should be pretty similar to when we did your professional photos. Overly neat and tidy to minimize buyer distractions.
- Smell is really important. Has the trash been taken out? Laundry put away?
Overall, my consensus is that serious buyers will have an agent and see your house via a private showing. Serious buyers do not necessarily rely on open houses during their house hunt, although sometimes they can be more convenient. Ultimately, I do open houses because they are effective marketing efforts that help mostly with online presence when done with good timing. The neighborhood buzz is always a positive too - so hang with your agent (ME) as we prepare to market your home in every possible way!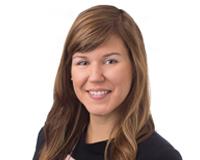 Author:
Kat Royer
Phone:
202-380-8413
Dated:
September 10th 2018
Views:
57
About Kat: Kat Royer is a graduate of Virginia Tech with a Bachelor's degree in Hospitality and Tourism Manag...