Why You Should Choose A Local Lender
Whether this is your first time buying a home, or you are pro at this process - you are going to need a lender! Not just any lender! The RIGHT lender! You may be asking yourself: how do I know I am choosing the right lender?

I am a huge advocate for my clients to choose a LOCAL lender. I feel that is really your first step to success when buying a home - besides choosing me to be your Realtor, that is! Would you choose a realtor who isn't local to the area you are searching? Well No! Of course not! You want local expertise and someone who is comfortable with the buying process in that state - and preferably county! I would personally never try to help a buyer buying in Ocean City. Yes, technically I could help someone there because my license reaches all of the great state of Maryland (and Virginia). I like to consider myself a smart cookie, but I would never want to fuss with the different local contract forms, local business customs and local laws.
Going back to the topic at hand - Local Lenders...
It's really a similar concept in my opinion. As a buyer's agent, I want to work with someone local and preferably someone I know. I like to surround my clients with people I know and I trust. I always say there are a lot of hands in the honey jar when you are buying and selling real estate. You have Realtors, inspectors, lenders, title companies...all touching your transaction. Your transaction is only as good as the worst player on your team - and every single person on your team has an important roll to get you to settlement on time!
Local lenders have local knowledge of neighborhoods, taxes, HOA fees, condo fees, and even local financing options etc. Keep in mind, your local lender could be your neighbor! You could see this person at the grocery store or out at a restaurant - so they are far more bound to treat you like a neighbor than a number! That's personal service you will want and need when you are buying the biggest asset you will own!
Your Realtor is your best resource - don't ever hesitate to ask for recommendations for lenders, title companies, inspectors, restaurants, hair stylists, contractors, landscapers....the list goes on! I am happy to help!
Kat Royer
Welcome Home Realty Group
10/5/17
Image credit: https://www.buckleyjolley.com/blog/the-importance-of-working-with-a-local-lender/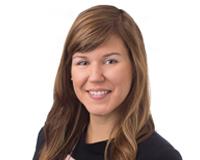 Author:
Kat Royer
Phone:
202-380-8413
Dated:
October 5th 2017
Views:
356
About Kat: Kat Royer is a graduate of Virginia Tech with a Bachelor's degree in Hospitality and Tourism Manag...