Wasting Your Time With Online House Hunting
So you have definitely decided to buy a house this Spring?! Oh happy day!!
Where to start...where to start...ONLINE! Good ol' Google is going to come through for you again! There are so many search sites that you are surely going to narrow down if not find THE house you are going to love and buy! FALSE!
We are in a SELLERS market here in Maryland. Spring has sprung and buyers are out! Unfortunately, potential sellers did not get the memo this year! It's called "low inventory" and the homes that are really catching your eye online are turning out to be Under Contract by the time you can even start to get your foot in the door!
Online shopping is a great way to figure out what you want, don't want, location, neighborhoods, etc. You can certainly do a ton of preliminary work online - that's the beauty of the internet. However, time and time again, I am the bearer of bad news to buyers who are actually using sites like Zillow, Trulia, and even broker websites like Redfin that are not updating as fast as this market is moving! That means you are looking at old data - what a time waster!!
If you are seriously and actively looking to buy a house in the next 90 days, you need a LOCAL BUYER'S AGENT! Don't be afraid to pick your agent first before getting too serous about the hunt this Spring! You will need someone to help you navigate this seller's market from the get-go! Start interviewing agents now. That person will get you on the right track and on a search where you won't miss a beat!
PRO BUYER TIP: The seller's agent does not work for you as the buyer!! Calling the listing agent is not going to help you and attending open houses means you are talking to the seller's representative in some way shape or form!

Call me if you are ready to buy and tired of finding homes online that are already under contract! It's time to get serious!
Written by Kat Royer, Welcome Home Realty Group 4/1/18
Photo Credit: http://kathieleahomes.com/using-a-buyers-agent/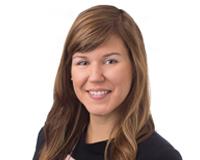 Author:
Kat Royer
Phone:
202-380-8413
Dated:
April 1st 2018
Views:
264
About Kat: Kat Royer is a graduate of Virginia Tech with a Bachelor's degree in Hospitality and Tourism Manag...