Sellers Market Vs Buyers Market And What You Need To Know
Buyer's Market Definition
A buyer's market occurs when the supply (available properties for sale) exceeds demand (the number of buyers seeking to purchase properties). If you're buying a new home, a buyer's market is the ideal time to make your move. You might be able to buy a great home for a lower cost than you would in a seller's market.
If you're trying to sell your property in a buyer's market, your home may remain on the market longer before you're able to secure a buyer due to the large number of available properties. You may also have to lower your listing price or make other concessions in order to secure a buyer.
Seller's Market Definition
A seller's market occurs when demand exceeds supply, or there are more buyers seeking to purchase properties than there are available homes on the market. This often leads to multiple buyers interested in a single property, resulting in bidding wars. A seller's market is a fantastic time to sell your home as you could secure a sale price that's higher than your listing price, or at least more than your bottom line (the lowest price you'd be willing to accept for your home).
If you're buying a home in a seller's market, be aware that the seller has the advantage. If other buyers are interested in the same property you're making an offer on, trying to get a lower sale price probably won't work to your advantage. In fact, you could lose the opportunity to purchase the property altogether if a competing buyer makes a higher offer.
How to Determine If It's a Buyer's Market vs. Seller's Market
The real estate market goes up and down depending on the season. Whether it's a buyer's market or a seller's market also depends on the area. Cities with a lot of available jobs and growing industries will often be a seller's market, while those with struggling economies will be a buyer's market. One way to determine if it's a buyer's market or a seller's market is to look at inventory, or the number of homes for sale. If inventory is low, it is most likely a seller's market.
Buying & Selling in Different Types of Markets
A local real estate agent will be able to come up with a strategy for getting the best deal, whether it's a buyer's market or a seller's market. If you're selling, they'll know how high of a price to ask for, and if you're buying, they'll know what you need to offer in order to compete with other potential home buyers.
Resource adapted https://www.redfin.com/resources/buyers-market-sellers-market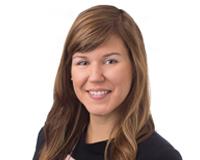 Author:
Kat Royer
Phone:
202-380-8413
Dated:
March 16th 2018
Views:
118
About Kat: Kat Royer is a graduate of Virginia Tech with a Bachelor's degree in Hospitality and Tourism Manag...