Preparing Your Home For Hurricanes And Major Storms In MD
The Mid-Atlantic Hurricane season actually already began back in June and goes through November and peaks around the end of August through September. As Hurricane Irma starts to bear down on FL, I thought it would be a very good time to start talking major storm preparedness for my fellow Maryland homeowners, soon to be home owners and sellers!!
While inland MD is not the most prone to getting major Hurricane threats like Irma, it's never a bad idea to have a plan in place and be ready should you need to deal with secondary effects of such a storm hitting any part of the east coast.
Let's talk tips:
1) Storm - Guard Your Home
- Caulk around your windows, doors and any other points of potential water entry. Windy conditions will drive rain into any nook and cranny it can!
- Ensure any other structures on your property (deck, carports, canopies, sheds, etc) are secure and as firmly attached as possible.
- Take down, store and/or secure all outside decor. Think about light furniture likechairs, umbrellas, potted plants, nick-nacks etc.
- Test sump pumps and drains. Gutter check please! Make sure water can move away from your house. Testing your sump monthly is never a bad idea anyways.
- Trim Trees and shrubs regularly. Wind blown limbs can travel fast!
- Tie down/store your trash cans. Those hollow plastic bins will fly!
2) Power Outage and your Well and Septic
- If you believe a power outage is possible and you live on well water, fill your bathtubs with water! Your toilets will not be able to flush with your well pump not working without electricity. You are going towant and needa way to flush with buckets of water/gravity system!
- Ensure you have plenty of bottled water for drinking and cooking
- Generators in our area are a great idea! You can keep necessities running like your fridge, well pump, and heat/air con. Don't forget to stock up on fuel!
- Flashlights and batteries are a must! That goes for everyone!
3) Post Storm Considerations
- Ensure you inspect your roof and gutters thoroughly post storm. Shingles can come loose/fly away and gutters will need re-cleaned!
- I have personally seen some shutters go missing during Hurricane Sandy - you might be able to find it in a neighbors yard!
- Clean up the loose or fallen limbs asap. This may require a professional - don't tackle major limbs especially those that are close to your house or other structures!
-**Neighborly love goes a long way! Check on your neighbors, friends and family! Help those that need help the best that you can and without endangeringyourself of course!
- Re-stock your "storm kit" aka - get more batteries, refuel your generator, etc!
- Call your insurance company pronto for damage. Photos of damage will come in handy. Be patient with this process as there is very likely an influx of need.
photo from shutterstock.com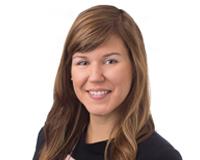 Author:
Kat Royer
Phone:
202-380-8413
Dated:
September 8th 2017
Views:
239
About Kat: Kat Royer is a graduate of Virginia Tech with a Bachelor's degree in Hospitality and Tourism Manag...