How To Impress Your Lender Once You Are Under Contract
Oh goodness - now you are under contract?! It's official! Wow! This is really happening?!!!!!

Wooooah there horsey - Slow your roll!
We still have a lot to get through yet! You and your realtor will need to get going on those inspections you wrote as a contingency in the offer. You need to see the HOA and/or Condo docs and make sure you can really paint your door turquoise like you dreamed of! You need to choose a title company so they can start their job...
Oh and your LENDER - by far - has some very importa
nt work to do still! They need a lot of documents from you! Where are those tax returns??
This person you have hired to help you get the loan and ultimately get the home of your dreams is just as key as working with the right Realtor. Treat them right, folks! They need some love just as much as your Realtor does!
Here are some Do's & Dont's of Impressing your Lender:
- DO get your lender all of the paperwork they need in a timely manner. You don't want to be the cause of a delayed closing!
- DON'T start furniture shopping until you have settled! I know it's tempting...but you need to keep your debt as low as possible through this entire process
- DO ensure you are using secure portals to give your financial information to your lender. It's unfortunate - but hackers exist!
- DON'T change jobs while under contract. This really can mess with your debt-to-income ratio.
- DO ensure your lender and realtor are on the same page. They should be! They are doing a lot of work behind the scenes coordinating closing, seller credit, etc
- DON'T decide to quit your job...again debt-to-income-ratio will be just thrown out the window here.
- DO find a lender that is friendly and will take the time to explain the process to you know matter what your price range is.
- DON'T make any/too many changes to your loan during the process. Lenders are under strict timelines, much like everyone else in real estate - and you do want to settle on time, right?
- DO find a lender that will respond to you quickly - even if it's after regular business hours.
- DON'T hide anything financial from your lender - firstly, they will probably find out anyways - secondly, it's easier if they know up front so they can deal with the task at hand more appropriately and efficiently.
- DO check-in with your lender from time to time. They really should be giving you updates, but don't hesitate to ask questions!
- DON'T put your piggy bank cash in to your bank account before or while your are under contract. You are going to be asked to explain yourself - and it's going to be hard to explain that you have had that swear jar for however long and accrued so much cash!
- DO thank your lender (ahem..and Realtor) once you have closed. They put a lot of work in to make sure you are happy and in your new home!
Happy Hunting!
Photo credit http://stlhomelife.com/wp-content/uploads/2015/07/st-louis-mortgage.jpg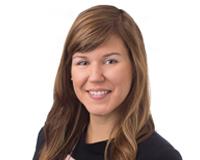 Author:
Kat Royer
Phone:
202-380-8413
Dated:
May 9th 2017
Views:
163
About Kat: Kat Royer is a graduate of Virginia Tech with a Bachelor's degree in Hospitality and Tourism Manag...